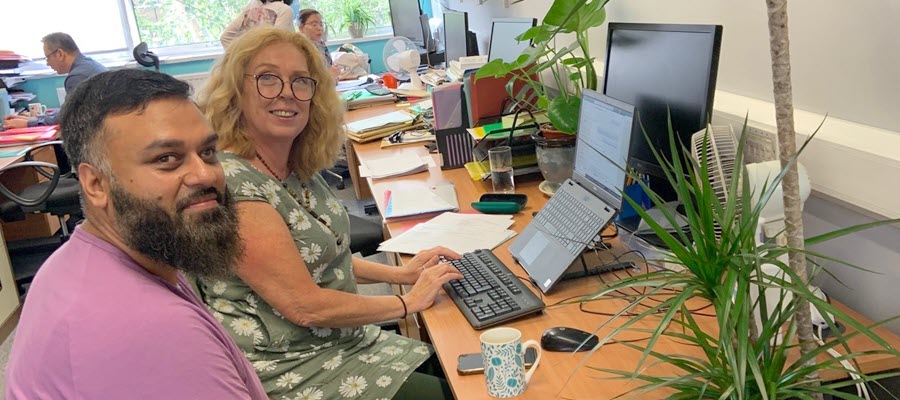 Tower Hamlets Connect: Advice in Surgeries
Our bilingual generalist caseworkers carry out advice sessions in six surgeries across the borough.
These are appointment-based sessions booked by the GPs and other health professionals on behalf of patients at their surgery, with 3 to 4  appointments being available per session. Matters dealt with include a wide range of basic enquiries about benefits, housing and debt as well as form filling.
This service is delivered under Tower Hamlets Connect led by Age UK.
To book an appointment, you MUST be a patient at the GP surgery and should call your surgery/receptionist directly:
Monday
East One Health (fortnightly)
9am to 12 noon
Spitalfields Practice
1pm to 4pm

Tuesday
Chrisp Street Health Centre
9am to 12 noon
Wednesday
Barkantine Practice (fortnightly)
9am to 1 pm

Island Health
1pm to 4pm
Friday
Wapping Practice Group
9am to 12 noon

Specialist Debt advice at Bromley By Bow Centre
Our experienced and qualified debt caseworker provides a weekly outreach session at Bromley By Bow Centre on Thursday.
If you live in E3 area and need debt advice, please contact Bromley By Bow Advice Centre  for an appointment with the debt specialist.
ELATT Advice session
Our bilingual generalist caseworker carries out advice sessions at ELATT every Friday during term time for students.
If you need advice and are an ELATT student, please contact the college for an appointment with our adviser.
Need some advice on benefits, debt or housing?